From Volume to Value: A Shift in Healthcare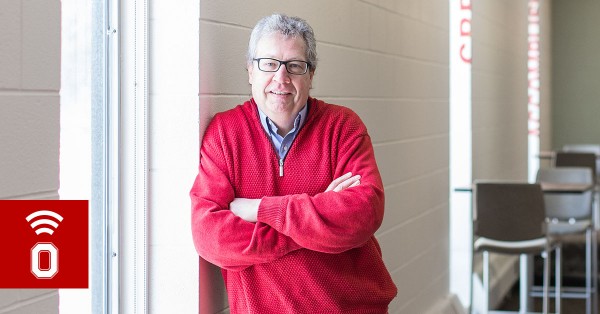 Michael H. Ackerman, DNS, RN, FCCM, FNAP, FAANP has seen a lot of changes within the healthcare industry since beginning his career 37 years ago. Now he is teaching future leaders to disrupt the industry through innovation as the Director of The Ohio State University's Master of Healthcare Innovation online program.
"The biggest change that I am seeing is the shift from volume to value. It used to be that healthcare organizations, such as hospitals, were rewarded for doing more. More surgeries and operations meant more money. Now, there is an emphasis on quality and cost which is forcing organizations to shift."
In December, Aetna was purchased by CVS. Meanwhile Amazon, Berkshire Hathaway and JP Morgan Chase recently joined forces to create their own healthcare company for employees. These are examples of companies that are taking the healthcare industry by storm.
"Initiatives like these are wonderful; they're disruptive to the current system" Ackerman said. "Companies like Amazon and CVS are creating a sense of urgency for healthcare organizations to make a change. These leaders are positive deviants and that is what the Master of Healthcare Innovation online program aims to produce."
Positive deviant: a person who provides innovative insights that challenge the norms of traditional systems. Through this online degree program, positive deviants are challenging the hierarchical structure of decision making that is found in the healthcare system.
"The healthcare industry is complex and can be stubborn to change. I want our students to be well positioned to tackle the complexity and chaos. In this industry, failure is frowned upon. However, we teach that failure is essential for innovation, creativity and forward progress. It is acceptable to fail and make mistakes. Keeping in mind that it is intolerable to make the same mistake twice because that means you did not learn the first time."
Traditional healthcare is based on a top down, vertical structure. In this digital age of knowledge abundance, there is a need for a more horizontal structure which means involvement from all levels. This online degree program prepares students to engage those at every level rather than just involving senior leaders to make the change.
Ackerman described a case study involving a hospital who recently saw a bump in post-operation infections:
"This hospital tried many solutions but couldn't pin down the cause. Finally, someone thought to involve the staff who cleans the room. The assistant noted that the pressure to bring patients in quickly does not give the sanitizing spray enough time to dry and it is only effective when it dries. Now who would've thought to ask the cleaning staff??"
This case study provides an example of what Ackerman wants to instill in his students to help them evolve into positive deviants. He is empowering his students to become leaders who drive innovation through whatever methods they see fit.
"It's been a blast. I've really enjoyed being the director of the Master of Healthcare Innovation Program. It's been my pleasure to guide these students from A to C. A is where they started, B is where they are after this program and C is the impact they will make on the healthcare industry through innovative leadership."
Are you thinking about becoming a positive deviant? Check out Emily Caudill's story and how the Master of Healthcare Innovation program is empowering her to make changes in the healthcare industry that benefit the patient.