How Earning an Online Degree Adds More Tools to Your Toolkit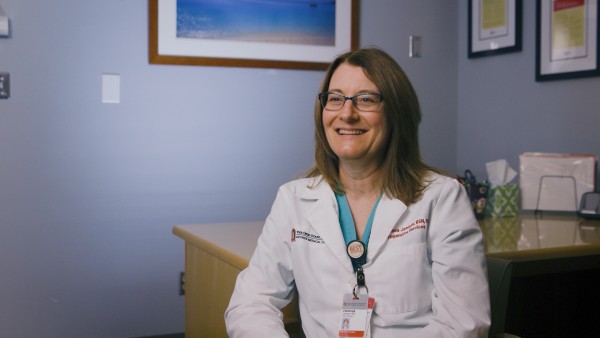 Vanessa Jamison, a student in the Master of Healthcare Innovation (MHI) online program at Ohio State, is a lifelong learner. As the perioperative director at The Wexner Medical Center, Jamison was searching for a program that would fit her needs.
"I work 50-60 hours a week, which is not uncommon for me. It is a very demanding job." she said. "I needed something that would fit this schedule. I've seen a lot of people go through the online programs at Ohio State whether it was the RN to BSN or the Doctor in Nursing Practice program."
Before entering the program, Jamison wasn't sure if she could handle going back to school. Especially in an online setting where she heard that it can be isolating. Now, as a 2nd year student in the MHI program, she has thrived thanks to the adaptability of the program and accessibility of peers and professors.
"It's so flexible, that's what I really like about it. I can learn at my own pace while balancing my career, family and social life." She found great support and camaraderie among other classmates as well. "Behind the scenes my peers and I started talking to each other by sharing emails and phone numbers. We are all so supportive of one another and learning together. We use each other as resources as well as the professors."
Jamison knew that she wanted to grow as a leader. She knew that in her position she needed to stay up to date with the constant changes and advances that happen within the healthcare industry.
"I've been a leader here in the university for a few years," Jamison said "but I needed more tools in my toolkit. I knew that there was opportunities for growth offered by the Medical Center but found myself wanting something more formal and intense."
She knew that as a leader she wanted to continue to grow to be able to lead her team to the next level. The Master of Healthcare Innovation program is built to prepare a graduate with the skills needed to lead change within a healthcare organization.
Do you want to revolutionize the future of healthcare? Check out Ohio State's online Master of Healthcare Innovation program.