What Can You Do with a Master's Degree in Art Education?
The online Master of Arts in Art Education is designed for passionate educators who want to take their teaching and artmaking to the next level. The program is made up of a diverse cohort of artists with experience in the classroom, in the museum, on the stage, and in the community. But what types of careers does this degree lead to? We spoke with current students who followed very different paths as art educators to learn how the program shaped their careers.
Tatiana Piche, performing artist, studio dance instructor and current student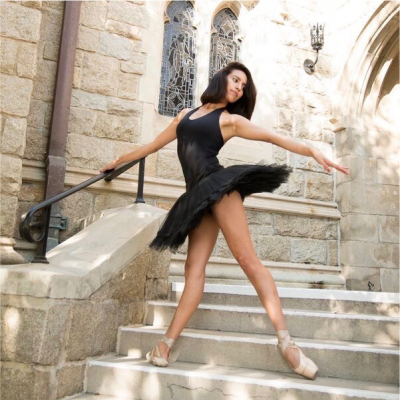 What led you to pursue the M.A. in Art Education from Ohio State?
I have searched for an online program in Art Education for some time that could both push me creatively as an artist and as an art educator. I am a professional ballet dancer, and over the years teaching in various schools and studios, I have fallen in love with the process of sharing my art and my passion for the performing arts – notably, because I have seen how the arts can empower, encourage, and give students a voice.
How do you use what you learned in the program in your daily life?
When performing, I often have reflective moments where specific readings have lingered and given me a new perspective as a performing artist, as to how I use my body as my medium of art. As a dance instructor, the readings have given me unique insight into how I may ignite new avenues of creativity for my students to experience as it pertains to their choreographic work.
I have enjoyed how the professors in the program have encouraged us to build lessons inspired by our course materials, pushing us out of our comfort zones and habitual ways of doing things.
Lynnette Torres, museum education outreach coordinator and current student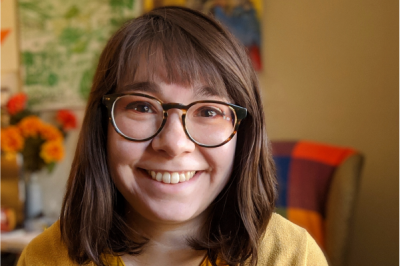 What is your current position, and how is the program relevant to your work?
I am the Education Outreach Coordinator at the Booth Western Art Museum in Cartersville, Georgia. I had no formal education training before coming into this program, and through it I have learned contemporary and relevant education theories and pedagogy.
Because I am always facilitating artmaking with students, I am often able to incorporate a new concept of learning soon after I have been introduced to it. If an assignment asks me to create a lesson, I create it with the intention of putting it into my own practice.
This program has allowed me to explore my own identity as an educator, a creator, a Latinx woman and an ally which has grown my desire to help others find their own connections with self through the exploration and making of art.
Why was this program the right fit for you?
I sought to pursue this master's program because of my love for art and museums. I always intended to pursue a career in the arts. However, I wasn't sure what that was going to look like. I wasn't sure exactly what would suit me best – that is, until I got my first museum job. I wanted to learn how to connect museum guests with the collection in meaningful and personal ways, and there are diverse forms of education programming that can help to meet those ends.
Why was online the right format for you?
Because I work with after-school programs, a couple days of the week I have to work late. An online program is infinitely flexible and allows me to choose the time that works best for me to complete assignments. Additionally, I felt able to tailor my interests and topics of study based on the structure of assignments and flexibility of the professors.
Brittany Schwarck, elementary school art teacher and current student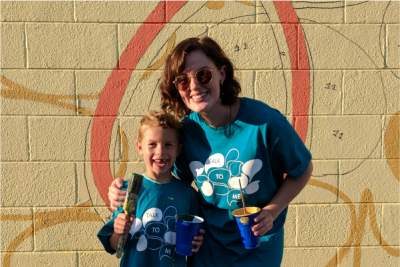 What led you to pursue the M.A. in Art Education from Ohio State?
Having been in the field for six years now, I felt that I was ready to further my education with my real-world experiences as a lens in which to view my course work. With each assignment, I can look at it from a practical perspective and immediately implement and experiment with an idea or strategy the next day.
I was also ready and looking for ways I could push myself professionally. For the last two years, I have served as the Workshop Chair for the central region of the Ohio Art Education Association, and I was named one of their Outstanding Art Teachers for 2019. 
How has this program affected your teaching practice so far?
I feel that one of my biggest takeaways so far from this program is the ability to experiment and let my students have more artistic freedom and choice within their work. I want to help my students discover the artist within them and help foster an environment where creative experimentation is better and more satisfying than making a pretty picture. 
I felt that through my own art making within this program, I walked away feeling empowered and inspired by my own work. I strive to help my students feel the same way.