Bettering Patient Care Through Research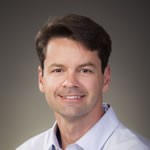 When you hear 'pharmacy', what do you think? What comes to mind for most of us is a community pharmacist, the person that is behind the counter managing the dispensing process for your medication. While that is the common image, that is only a small part of it. There is so much more to pharmacy like the process of developing new medications and delivering those medications to patients. We got a chance to explore pharmaceutical research with Mitch Phelps, PhD., pharmacologist and Professor within the Master of Science in Translational Pharmacology online program at Ohio State.
"The College of Pharmacy at Ohio State encompasses pharmacy practice and pharmacy science. While pharmacy practice is primarily within one Division within the College of Pharmacy, the "science" piece is prevalent among all four Divisions, including the 3 basic science divisions: Medicinal Chemistry & Pharmacognosy, Pharmaceutics & Pharmaceutical Chemistry and Pharmacology, and the clinical division, Pharmacy Practice & Science. The three basic science divisions work closely together to discover new therapies, test those in preclinical cell culture and animal models, and study how disease biology and normal physiology are impacted when a drug enters the human body."
As a professor within the Master of Science in Pharmacology program, Phelps is sharing his experiences with students within the program. He is a great example of the research side of Pharmacy and how it connects to better patient care.
"Research is important in any industry. In pharmacy, we are discovering new drugs and modifying old ones to benefit the patient. I never thought that I would end up working on drug development and cancer research. After graduating with my PhD in Biophysics, I intended to go back to industry. Now I can't imagine working on anything else."
Currently, Phelps is actively working on 3 grants as Principle Investigator: Overcoming IMiD resistance in Myeloma, Phosphatase activation as therapeutic strategy for chronic lymphocytic leukemia (CLL) and Targeted delivery of microRNA-loaded microvesicles for cancer therapy.
"The goal of each grant is different. For example, in Overcoming IMiD resistance in Myeloma we want to see if a new drug, AR-42, will change the biology of the myeloma disease, which becomes resistant to immunomodulatory drugs (IMiDs) over time. For the 'Phosphate activation as therapeutic strategy for CCL' grant, the goal is to develop strategies for specifically targeting another new experimental agent, OSU-2S, to cancer cells. Both AR-42 and OSU-2S were discovered right here at Ohio State."
Ohio State's Master of Science in Pharmacology program prepares students to work in the clinical research field. Dr. Phelps' course, Applied Pharmacokinetics and Pharmacodynamics, provides students with an understanding of how researchers develop experimental therapies, studying what the drugs do to a biological system (pharmacodynamics) and what happens to the drugs (pharmacokinetics) when they enter a biological system. Such as in an animal during preclinical drug development experiments or in a patient enrolled in a clinical trial. Students will learn about various aspects of preclinical and clinical research, drug development and therapy management in the program. To learn more about this online degree program, visit online.osu.edu/msp.