PharmD Advances Research Career with Online Pharmacology Program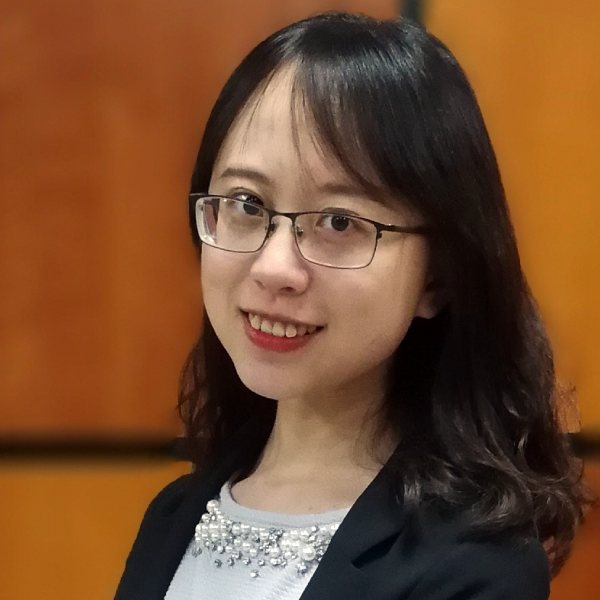 Alumna Yizhen (Janet) Guo, PharmD, MS, started her research journey as an undergraduate student in China, assisting in cancer studies in pharmacology and pharmaceutical sciences labs.
After joining the PharmD program at Ohio State, Janet began to consider how she might continue to strengthen her research skills while completing her doctoral program. Her first step was to join the research lab of Dr. Mitch Phelps. Her next step? The online Master of Science in Translational Pharmacology.
While her PharmD program focused on developing clinical skills, Janet hoped the pharmacology master's program would allow her to broaden her mind and gain additional perspective on the research side as she continued in her research career.
Now, as a post-doctoral researcher in the Phelps lab, Janet supports pharmacokinetic study design and data analysis for Phase I/II clinical trials, as well as pharmacokinetic/pharmacodynamic modeling and simulation of anticancer agents in animal models and human beings. Her research was recently honored with the 2022 Presidential Trainee Award from the American Society of Clinical Pharmacology and Therapeutics (ASCPT).
We spoke with Janet about her journey through both the PharmD and the M.S. in Translational Pharmacology –  and how the skills she gained in the online program impacted her research and her career.
Why did you choose the M.S. Translational Pharmacology program?
The fact that the program had a strong focus on translational clinical pharmacology while teaching us the structure and design of clinical trials, the statistics behind clinical trials, as well as clinical trial team management and leadership was very attractive to me.
Additionally, the online pharmacology master's program provided the flexibility to learn what interested me most outside of pharmacy practice while I was enrolled in the intensive PharmD program at the same time.
How did you balance two graduate programs?
I learned that I could waive some of the courses and still finish within four years and earn two degrees together by the time I graduate. So, I thought: Why not? I only need to take one day each week at most to finish the assignments for the master's program, so it was really manageable even with my busy clinical rotations for my PharmD.
Your research was recently honored by the American Society of Clinical Pharmacology and Therapeutics. Can you tell us about the study?
For this project, we collaborated with Dr. Dwight Owen at The Ohio State University Comprehensive Cancer Center – Arthur G. James Cancer Hospital and Richard J. Solove Research Institute on a retrospective study using existing patient data. The goal of this research was to understand the association between albumin and survival in cancer patients who received immune checkpoint inhibitors (ICIs).
Albumin is a very special biomarker that can signal how the human body processes ICIs, as well as predict outcomes for patients with cancer. We wanted to see if a patient had an increase or decrease of albumin during treatment – and if that change can help us better predict ICI treatment outcomes.
Looking back at patient data, we found that if a patient has more than a 10% decrease of albumin from their baseline pre-treatment to levels taken after the first or second cycle of treatment, it can be an early marker for shorter overall survival in patients with advanced cancers.
How did the pharmacology master's program impact your work in the lab?
I got a lot of hands-on experience in the Design and Analysis of Studies in Health Sciences course. The material helped me develop a solid understanding of how to conduct statistics analysis frequently used at clinical and preclinical research settings, how to correctly validate the results, and how to clearly interpret and communicate these results to the community.
This made me more comfortable when doing a similar analysis for my own research. I'd say if I didn't have that experience from the master's program, it would have taken me a lot longer to figure it out by myself.  
What advice do you have to students considering the M.S. Translational Pharmacology in addition to the PharmD?
I highly recommend this program to anyone in the PharmD program who is interested in clinical trial development, clinical pharmacology, translational science, or safety and toxicology.
Compared with other combined programs, this program is more flexible with the PharmD program and, I believe, will make you a better candidate when applying for a job in the industry or any clinical research-related job position.
Ready to learn more? Explore all College of Pharmacy online programs.