Seamlessly Integrate BuckeyePass Into Your Daily Life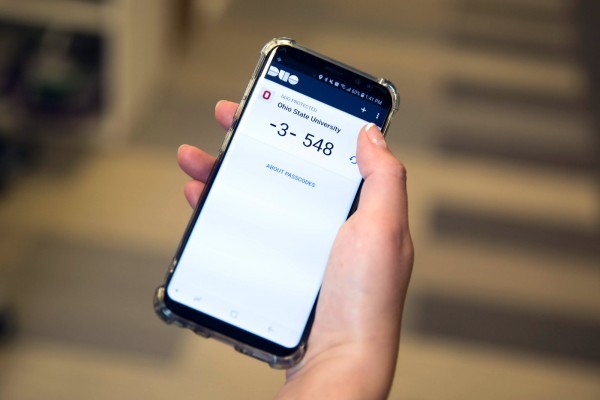 BuckeyePass is Ohio State's method of multi-factor authentication. This security measure is put in place to discourage hacking and identity theft. Hackers now need to get ahold of two different items in order to access your information—something you know (your password) and something you have (like your smartphone).
You may have noticed that BuckeyePass, powered by Duo, is being added to more and more Ohio State systems beyond Buckeye Link and BuckeyeBox. Starting October 11, that same protection will be added to Carmen and Vita. The full list of systems behind BuckeyePass can be found at the BuckeyePass site.
Just like remembering your passwords, it is important for you to remember to keep your device(s) on hand. The following suggestions will help with the integration of BuckeyePass into your daily life.
1.     Check the "Remember Me for 1 Day" option on the Duo screen. This allows Duo to remember your device and browser for one day. Learn more about this feature at the IT@OSU site.
 
2.     If you have multiple devices, you can register them at buckeyepass.osu.edu. This will ensure that if you ever forget or lose a device, you will have a backup.
 
3.     If you don't have multiple devices, request passcodes.
Did you know that the Duo app can generate a one-time code for you to use on the Duo login screen? You can also get this code without cell service or a Wi-Fi connection! This is a handy option if you are trying to access something online and are having trouble connecting to a network with your registered devices.
Receive 10 passcodes via text message
On the Duo login screen, click "Enter a Passcode" and then "Text me new codes."
Write these down, print them out or take a screenshot. These codes are helpful when you do not have your device(s). These passcodes are good for one year. It's a good idea to think about these codes with other start-of-the-semester prep. Request these at the beginning of the term and keep them somewhere accessible.
Note: You can only receive 10 codes at a time. If you request another set of 10 codes, the first set will no longer be valid.
4. Lastly, call the IT Service Desk at 614-688-4357 (HELP), if you need assistance or other options. They can get you one-time access in a pinch. The IT Service Desk knows everyone's situations are different. So, it's okay if you need an alternative solution. Our service desk technicians are ready to work with you to find the best solution for your needs. Again, don't hesitate to call 614-688-4357 (HELP).