How to Pay for Your Online Program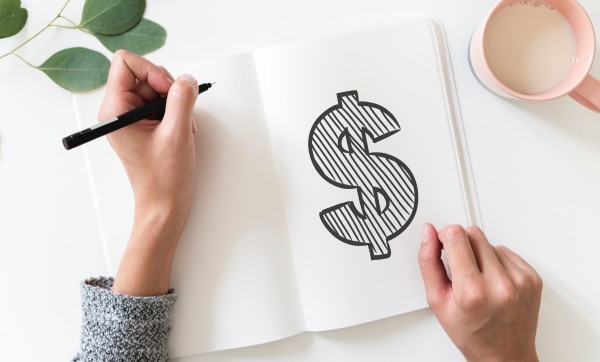 You've figured out which online program to pursue, applied by the deadline and now it's time to figure out how to pay for it. Funding your education can feel daunting, but there are plenty of resources to help online students cover the bills.
"Online students apply for financial aid the same way they would for an on-campus program," said Amy Wheeler, interim director of operations at Ohio State Student Financial Aid. "This includes completing the Free Application for Federal Student Aid (FAFSA) by the priority deadline."
FAFSA
This form can be filled out annually by current and prospective college students (undergraduate and graduate) in the United States to determine eligibility for student financial aid. Your eligibility for federal grants and loans will generally be based on your financial need.  You will supply this information on the FAFSA application.
Employer Contribution
Many employers offer educational contributions, but it can differ by organization. Check your company handbook and speak to your human resources contact to understand if funding is available for your online program. If you need tips on how to request funding, visit this article.
Grants
Along with federal grants from FAFSA, there are a slew of grants targeted to specific students, talents and categories. Grants typically do not need to be repaid, which makes them desirable and sometimes competitive.
Scholarships
Scholarships do not require repayment and are awarded for a variety of criteria. Read the guideline carefully before submitting an application to confirm you are eligible. Universities offer financial assistance in the form of merit as well.
"Ohio State students are encouraged to complete the Special Scholarships application on the Student Financial Aid website. The scholarship application will allow students to apply for thousands of special-eligibility scholarships with a variety of eligibility criteria," said Wheeler.
The Post-9/11 GI Bill®
The GI Bill® provides financial support for education and housing to individuals with at least 90 days of aggregate service on or after September 11, 2001, or individuals discharged with a service-connected disability after 30 days. You must have received an honorable discharge to be eligible. Additional resources for military and veteran students can be found at Ohio State Online.
Private Loans
When FAFSA loans and grants aren't enough, a private loan can supplement the gaps in your finances. Be sure to check interest rates and speak to a student financial aid representative to get advice on borrowing responsibly.