Can You Effectively Learn Nursing Practice Online?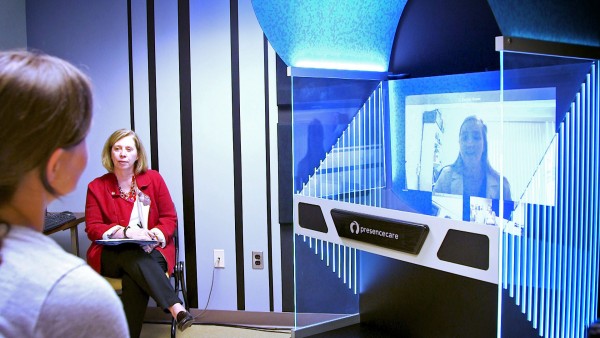 The short answer is an emphatic, yes!
Technology is changing and challenging what universities can do when it comes to higher education. It's shifting the traditional classroom and adding virtual classrooms into the mix. Now you might be asking, "how?"
We sat down with Alice Teall MS, CRNP, FAANP an Instructor of Clinical Practice in the Master of Science in Nursing online Family Nurse Practitioner specialty track at The Ohio State University. She broke down our question into three parts:
How do we (instructors) teach online students to practice?
How do students get the experiences that they need?
How do we evaluate their nursing skills?
"How do we teach online students to practice?" asks Teall. "At the beginning of the semester, we separate the students into small groups. These groups spend time together online working on case studies, preparing for exams, and even talk about the exam afterwards. We also spend a lot of time showing skills through video or even having the student use a webcam to demonstrate skills with a friend or family member."
There are many misconceptions when it comes to online learning, one of those misconceptions is that online learning is an isolating experience. Teall counters that by developing an online community with her students where they actively learn together.
"How students get the experience they need is easier to explain," Teall said. "The College of Nursing's placement office helps the students get connected to a clinic for placement. Each student needs to complete 675 hours with other providers who work with them to learn patient care. Out-of-state students get the experience they need in practices nearer to their home without driving to Ohio for clinical."
Now we are down to the last question—how are the students' skills evaluated? Teall explains that students are evaluated with Objective Structured Clinical Exams (OSCE).  Beginning OSCEs will usually involve having a friend or family member simulate the condition. Teall and other nursing faculty watch and record using CarmenZoom, so the student can review themselves after the exam.
"It can be a little nerve-racking for students to get recorded but they get more comfortable as time goes on. As the online program progresses, students are evaluated using a telehealth station provided by Optimized Care Network."
The telehealth station allows the examination to happen in real-time. A 'patient' presents in front of the station in the on campus lab while the student virtually assesses and speaks with the patient from home. There is even a nurse at the telehealth visit that the student can guide. Teall logs in to a separate remote station where she can watch and record the student evaluation. In this video below, the patient is pregnant and the student is preforming a prenatal examination.
"And that is how you 'do nursing' online in a nutshell." Teall says. "In my 8 years as a clinical instructor in the Master of Science – Nursing program I have been amazed at all the things technology has allowed us to do in an online classroom."
For more information on this online program or any within the College of Nursing, visit online.osu.edu/programs/nursing.