The Need for Neonatal Nurse Practitioners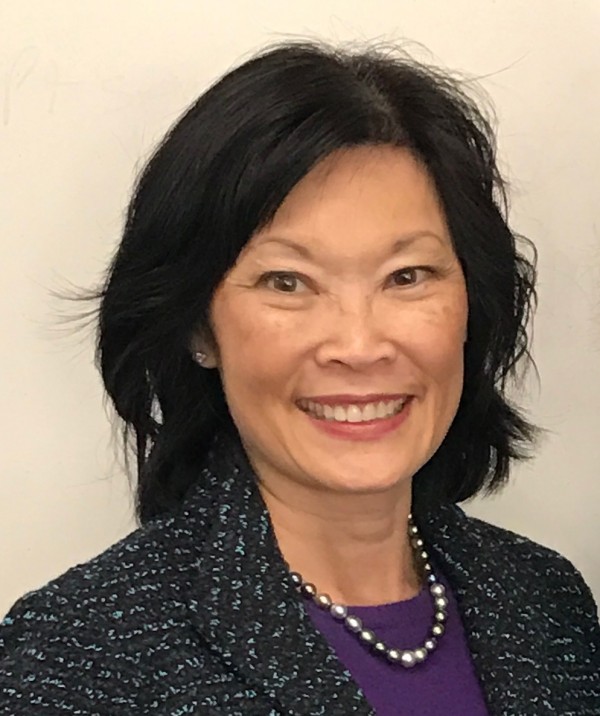 As the Director of the Neonatal Nurse Practitioner specialty track for Ohio State's Master of Science in Nursing program, Elizabeth Sharpe, DNP NNP-BC knows the importance of training advanced practice nurses. Sharpe has been part of the neonatal community for over 25 years. She has held many positions from staff nurse, transport nurse, nurse practitioner, educator and member of the Board of Directors of the National Association of Neonatal Nurses (NANN).
"I joined the National Association of Neonatal Nurses before I even graduated as a nurse," said Sharpe. "Globally, there are about 15 million premature babies born each year and I wanted to make a difference. I felt so fortunate to have two healthy children. So, it became one of my biggest motivators, to help families who were not so fortunate."
There is an increased need for coverage in the neonatal intensive care unit. Neonatal nurse practitioners who are prepared at the master's level are increasingly sought after to become leaders in coordinating, managing, providing and advancing evidence-based practice in neonatal care.
The ongoing high demand for neonatal nurse practitioners is caused by a number of factors:
The expansion of neonatal intensive care units (NICU) that require additional staff
 The increase in retirements of existing neonatal nurse practitioners
A decrease of medical residents in NICU caused by the decrease in allowed hours for medical residents as decided by the Accreditation Council for Graduate Medical Education
"Why is this shortfall in the neonatal nurse practitioner workforce happening? There has always been a demand for neonatal nurse practitioners due to the attractive collaborative care model they support, including improved outcomes," explains Sharpe. "The demand is exceeding the need. Now with increased patients, dwindling programs and new rules regarding medical training, the needs are rapidly climbing."
The coordinated critical care from the first hour of a premature baby's life in the neonatal intensive care unit can set the stage for the long-term outcomes for the baby's lifetime. Sharpe's experience in neonatal intensive care sparked a special interest in vascular access as these are lifelines for delivery of vital intravenous therapy for these tiny babies.
"Neonatal nurse practitioners provide a unique bridge between nursing and medicine centered around patients and their families. As an advanced practice career, being a neonatal nurse practitioner is uniquely rewarding.  I came to Ohio State to work with an exceptional faculty to help further the education of nurses who have the same dream as I do: to provide specialized care for infants and their families.  I am so excited to be a part of Buckeye nation."
Ohio State's online Master of Science in Nursing is teaching nurses evidence-based practice to enhance patient outcomes and lower healthcare costs consistent with the Institute of Medicine's Triple Aim: improving care, optimizing the patient experience and reducing costs. This online degree program makes receiving quality graduate education as an advanced practitioner accessible and affordable.
"Ohio State is a large network. With this online program, that network expands. I think that networking is a great way for students to find the best opportunities," said Sharpe. "Within the neonatal specialty track alone, there are three chances to visit campus. During the visits students will meet their peers and faculty, engage in clinical stimulation activities and develop their professional network."
For more information on the Master of Science in Nursing program visit online.osu.edu/msn.