A Day in the Life of Asynchronous and Synchronous Online Students at Ohio State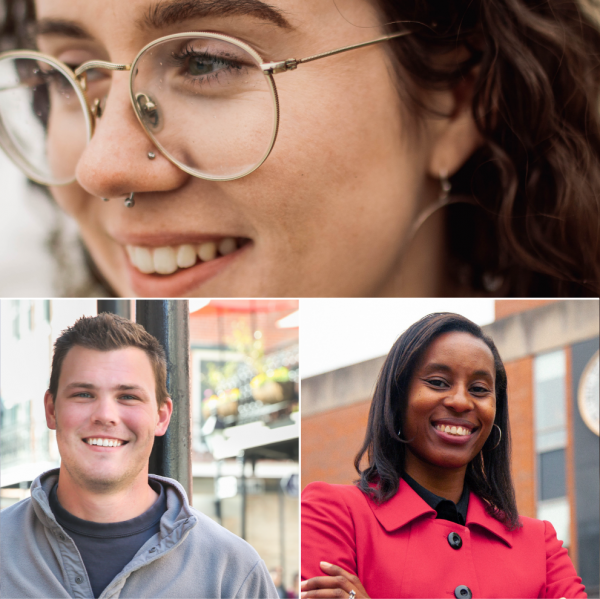 Wondering what it's really like to be an online student at Ohio State? Looking for more insight into the difference between asynchronous and synchronous online classes?
Let's talk to the experts: Ohio State Online students. Buckeyes in three different programs walked us through a day in their lives as online students while juggling full-time jobs, their hobbies and their health.
Wondering how an Ohio State online degree can fit into your life? Reach out to us with questions, and we'll be happy to help you on your path to becoming a Buckeye.
George Bevan, Bachelor of Science in Health Sciences (asynchronous learning)
The classes in the Bachelor of Science in Health Sciences program are asynchronous classes, which means students watch recorded lectures and complete work on their own schedules. However, for their capstone course, online health sciences students are required to meet weekly via video conferencing with their classmates to collaborate on a research project.
To illustrate how he balances his educational goals with a full-time job, EMS coordinator and online B.S. in Health Sciences student George Bevan walked us through a day in his life in New Orleans.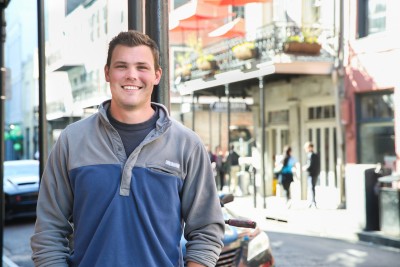 7 a.m. I wake up and get ready for work. I'm a big fan of the local morning news, so I make sure to catch that. I do have a dog, Zeke, so I make sure to take him for a walk before I head out.
8 a.m. Once I get to work, I have about an hour to get things ready for the day, so that's when I'll check my school email and plan out my week or my day and find out when I'll build class time into it.
1 p.m. During the day, unless I have meetings or I have a call to treat a patient, I do tend to have a lot of free time, so I'll usually do the readings while I'm at work.
6 p.m. When I get home, that's the time I usually set aside for the lectures. I'm taking three or four classes a semester. I usually have time at night to do the lectures, one a night, and then complete the assignments on the weekends.
Audra Hanners
, Doctor of Nursing Practice
 (
synchronous
 learning
)
Nurse practitioner, researcher and three-time Buckeye Audra Hanners gives us a glimpse into her life as an online Doctor of Nursing Practice student. The online DNP program relies on a synchronous learning model, which means Audra attends a live class session after work.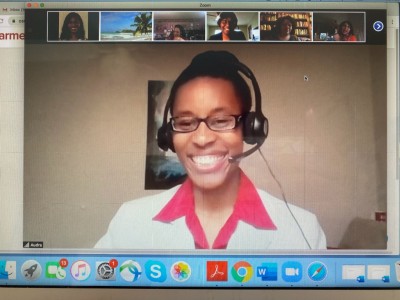 7 a.m. I like to make sure I start each day right, so every morning I run or do a workout with a friend (virtually!).
10 a.m. Time to get to work! I spend my workday either teaching a class or practicing as a family nurse practitioner volunteer.
4 p.m. Every afternoon, I dedicate time to my evidence-based practice project as part of the online Doctor of Nursing Practice program. I want to help people get well, live well and stay well.
6 p.m. Class time! I attend an evening class online with other DNP students. Through this program, I feel like I truly learn something new every day.
Keera Wilmoth
, Master of Social Work
 (
a
synchronous
 learning
)
Although the classes in the online Master of Social Work (MSW) program are delivered asynchronously, every student is required to complete a field placement in their community. Keera shares her experience working at La Posada Providencia, an emergency center for asylum seekers and refugees on the Texas/Mexico border.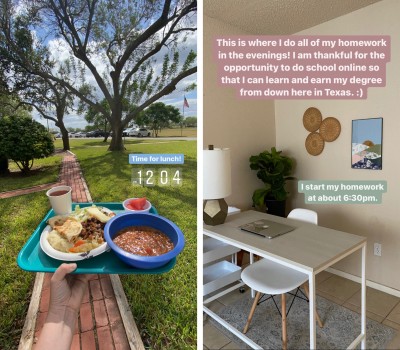 9 a.m. I arrive at work at La Posada Providencia in McAllen, Texas, where I'm currently completing my MSW placement – supporting clients who are here either on a short-term or long-term basis.
10 a.m. I settle into my office for the workday. La Posada Providencia provides services like case management, food, clothing, shelter, legal and medical resources (which includes access to a mental health counselor), ESL classes and work opportunities.
12 p.m. I take a lunch break and take a walk to say hi to some of the dogs that roam around the grounds.
2 p.m. Back to work! As an intern, I do client intakes, develop client wellness plans, and I've even learned how to write a grant.
4:30 p.m. I leave work for the day to head home, start homework and eat dinner.
6:30 p.m. I dedicate time in the evenings to homework for my MSW courses, and then I relax before bed.