Moore Gains Engineering Expertise Through Two Online Programs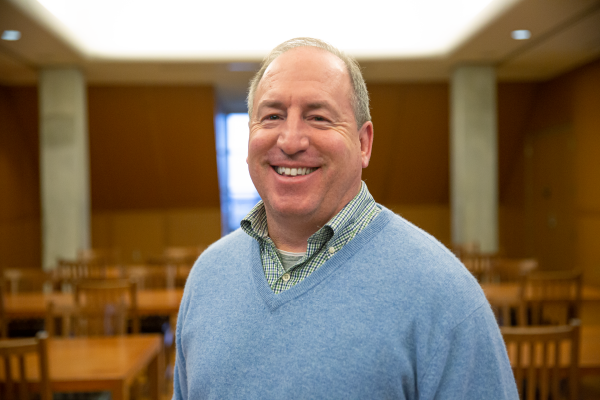 Mike Moore's career has taken him around the world for some of the largest companies in the welding engineering industry. After spending decades in the field as an applications engineer, Moore felt ready to take his technical skills to the next level. 
With the marketplace constantly evolving and being impacted by the amount of knowledge and products offered through the Internet, Moore wanted to separate himself from the competition and become an industry leader. He knew that growing his technical knowledge and skills in strategic innovation would be key to his success in his current role, where he solves problems for clients in the welding industry.
Moore began searching for graduate-level engineering programs and discovered Ohio State's online Master of Science in Welding Engineering, which would allow him to grow his technical expertise, and the Master of Global Engineering Leadership, which would equip him with the leadership skills necessary to advance his career.
While Moore was originally looking a program that would help him stand out in his field, the ability to become a Buckeye sealed the deal. As an Ohio native, he knew the benefits of joining Ohio State's widespread alumni network. And, as an experienced engineering professional, Moore was also excited by the opportunity to work with some of the top names in the industry.
"If you look at the faculty in welding engineering, they're leading experts in the field, with tons of industry connections," Moore said. "These are names I've encountered throughout my career, and now I'm taking classes from them."
Moore developed relationships with his new faculty mentors and peers that continued beyond graduation. Although he completed his programs online, Moore said he felt wholly integrated into both the programs and the College of Engineering.
"You are part of the class," Moore said. "I had a study group that I worked within the program that stayed together for three years. Those are friendships now that I've developed for the rest of my life."
Armed with new technical knowledge and industry-specific leadership skills, Moore feels prepared to take his career in a new direction.
"I have developed so many skills that I have been able to take into my job. The knowledge base that you gain at Ohio State is second to none," Moore said. "It's better than I expected and more than I hoped."