Master of Learning Technologies Program Provides Superior Student Experience, Jumps in Rankings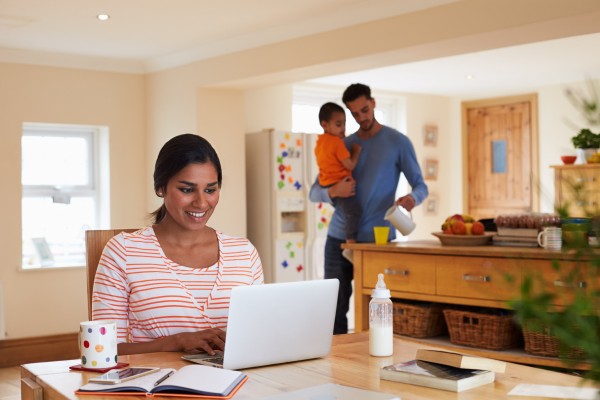 As learning technologies continue to grow in the employment sector, Ohio State's online Master of Learning Technologies (MLT) program has made a sizable impact by providing its students with applied and practical knowledge they need to succeed in the field as well as ample career opportunities. This is demonstrated in the program's jump in the US News & World Report rankings from #157 last year to #38 in 2019.
"We work hard to increase the credibility of the program through our students. So, we offer the best online learning experience," said Ana-Paula Correia, MLT faculty co-coordinator. "We hold an online orientation before classes begin to encourage students to connect with their peers and the faculty and get familiar with the learning management system. Our hope is to decrease any anxiety and increase excitement."
"I think we've got good infrastructure at Ohio State in terms of supporting online learning," added Rick Voithofer, MLT faculty co-coordinator. "This is incredibly important because our students are mostly professionals who are doing their work at night and on weekends. If they can't submit something it's incredibly stressful for them, so we aim to make it a smooth experience."
The college's student services team sets up online learners for success by treating them in the same manner as on-the-ground students from the time they first inquire about the degree all the way up to graduation. Additionally, faculty strives to provide real-life experiences, from students presenting at conferences to building products. This emphasis on student experience has created a ripple effect, bringing more students to the program.
"People certainly see it as a viable career as we tell more student stories," said Voithofer.
"Like Karen Bruce Wallace, one of Ana's students. She has a Ph.D. in literature and was teaching in the English department, but by the time she finished the program she got a job as a senior instructional designer at Nationwide. There are many ways to transition into this growing field and plenty of directions people can go with this degree."
The emphasis on applied experience is a strength of the program, allowing students to increase the quality of their portfolios and move into new roles or advance in their current careers.
"If students are interested in working with an organization, we can make that happen. If they want to create a product in the instructional design class, they can do it. If they want to reach out to the Ohio State Technology Commercialization Office we can help them do that," said Correia. "They have all these options to create a real portfolio as learning technologists. That's what employers are looking for. Not only which degree you have, but what can you do with it. We make sure our online students have strong artifacts to put in their portfolios. This makes them strong candidates when they graduate, and right now, our students are at a 100% employment rate."
Get started in your career as a learning technologist by contacting the online Master of Learning Technologies program.