Student Dispatches During California Wildfire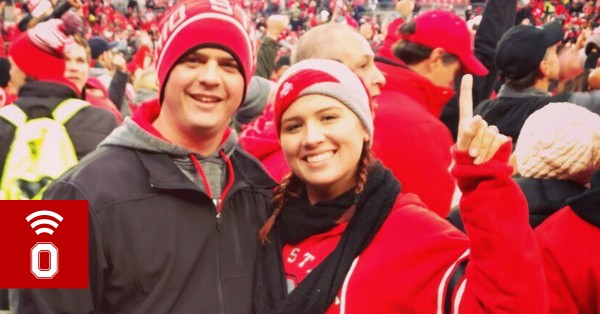 When you call 911 in Camarillo, CA the person on the other end might just be Brianna Hyatt, a student in Ohio State's online Bachelor of Science in Health Sciences program.
Dispatchers receive messages and organize the movement of people or vehicles, especially in emergency services. It's also a career field for those pursuing health sciences.
"I've always had a desire to help people," said Hyatt. "That's why I chose this program and why I enjoy being a dispatcher. I want more opportunity to give back.
Recently, Hyatt found herself helping the community as a dispatcher during a string of November 2018 California wildfires, specifically, the Woolsey wildfire.
This destructive wildfire burned 96,949 acres of land, destroyed 1,643 structures, killed three people and prompted the evacuation of more than 295,000 people. Hyatt said her station has encountered wildfires in the past, but nothing to this degree.
"I was the first dispatcher to take the call about the Woolsey Fire," she said. "What started as one call turned into an endless stream. It was all hands on deck. I can't even tell you how long I was there taking calls. We were sleeping there. There wasn't even enough room in the dorms for everyone. Some people would go home to rest, but they were on call and would be right back."
Dispatching means every day is different, which is one of Hyatt's favorite elements to the job, but she admits there are some difficulties to overcome when fielding calls.
"One of the wildfire calls that stood out to me is a man who couldn't remember his address. He was yelling at me to hurry and get someone there, and I kept asking him where he lived, but he couldn't provide it. He was so terrified, that he couldn't even think straight," Hyatt said. "I'm usually very sensitive, but you find a way to compartmentalize your emotions in order to help the person on the phone." 
The completion of the health sciences program will enable Hyatt to move into new and exciting roles.
"We have a community called EMSA (Emergency Medical Services Authority), and their purpose is to check up on your patients for you. It's an area I would completely consider after graduating. Every high priority call that we take is graded by this group of people in the health sciences field, and they give us scores on how we did the call and how we can improve," she said. "It's really cool to get that feedback because one of the hardest things about being a dispatcher is hanging up the phone, not knowing what the end result was because the next call is already coming in. I'd love to be the one helping to make a caller's experience better."
Inspired? Explore career possibilities with the online Bachelor of Science in Health Sciences program at Ohio State Online.