Meet Your Future Instructor: Greg Allenby, Ph.D.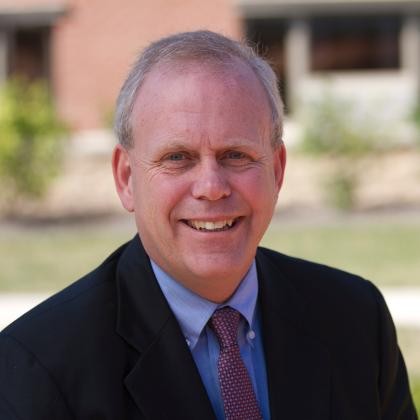 Part of what distinguishes our online programs at The Ohio State University is our focus on faculty. The exceptional instructors who teach our online courses are also teaching in classrooms across campus. These educators are passionate about students and invested in your educational experience.
Greg Allenby, Helen C. Kurtz Chair in Marketing, Professor of Marketing and Statistics, teaches in the online Specialized Master of Business Analytics program (SMB-A).
Meet your future instructor:
What is your background?
I've come to analytics from the fields of marketing and statistics. I'm a Fellow of the INFORMS Society for Marketing Science and Fellow of the American Statistical Association, and I've been at Ohio State for 30 years. My wife and I are both from Ohio. I was raised in Cleveland, and my wife in New Bremen, which is in Auglaize County.
What projects are you currently working on?
Text analysis, modeling and understanding consumer preferences, high-dimensional demand analysis and constraints on choice.
What are your hobbies outside of the university?
My wife and I are involved in faith-based prison ministry. We own two houses in Columbus that serve as transition houses where we help men reclaim their lives.  One of the houses was built in 1856 and was part of the Underground Railroad.
Tell me about the courses you teach for the SMB-A program.
I teach a required course in prescriptive analytics which deals with making causal inferences, an elective in Bayesian analytics and also co-teach the capstone elective.
What sets this program apart from its competition?
Our blended delivery format is unique, where 75 percent of the course content is delivered online and 25 percent is classroom based. This allows us to take advantage of the flexibility of being online and in-person interactions in the classroom.
What is your favorite thing about teaching online students?
I get to teach what students want to learn and hope to welcome them all to Ohio State and the Specialized Masters in Business Analytics at Fisher College of Business!
Want to learn more about the SMB-A? Visit Ohio State Online for more information.