Meet Your Future Instructor: Jennifer Richardson, Ph.D.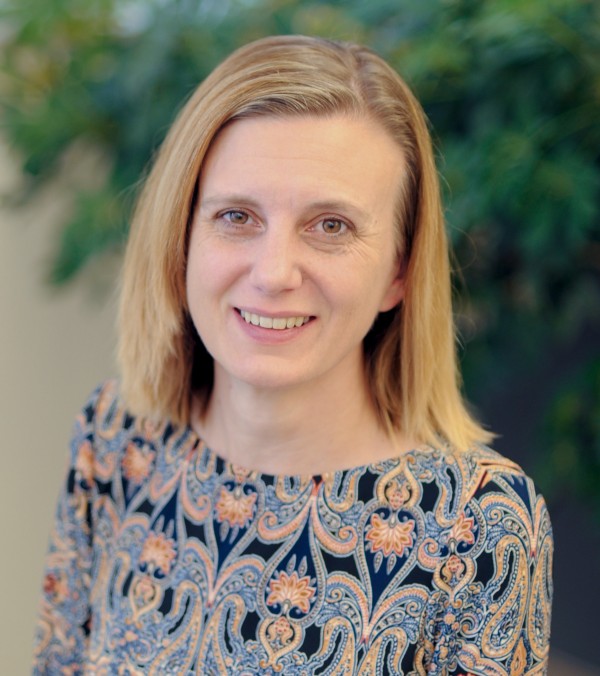 Part of what distinguishes our online programs at The Ohio State University is our focus on faculty. The exceptional instructors who teach our online courses are also teaching in classrooms across campus. These educators are passionate about students and invested in your educational experience.
Jennifer Richardson, Associate Professor of Art Education, teaches in our online Master of Arts in Art Education program (MAAE).
What is your background?
I graduated from Penn State with a dual Ph.D. in Art Education and Women's Studies. I have been teaching in our online program at Ohio State since 2004, since my first year here as a professor. I am an associated faculty member with our Disability Studies program at Ohio State as well and much of my academic research is in the area of Disability Studies. I also publish creative nonfiction and poetry and was nominated for a Pushcart Prize.
Tell me about the courses you teach at The Ohio State University.
I currently teach courses in our online Master of Arts program and in-person graduate program. This year I am teaching two courses in our online MA program including Teaching Studio Activities and Universal Design for Learning: Disability Studies and Art Education. I am also teaching Contemporary Theory in Art Education for our in-person graduate program which reviews key philosophers in continental philosophy and considers their applicability to research in art education, arts administration, arts management and policy.
What are the details around Universal Design for Learning?
My Universal Design for Learning course that I am teaching this summer offers educators an opportunity to think about how to design curricula in a way that meets the needs of all learners, including those with disabilities. We examine the concepts inherent to a UDL approach to teaching and consider how those ideas can be realized in the context of an arts learning experience. We also do an overview of specific disabilities, thinking about what appropriate accommodations would be for different students with disabilities as well as what strengths they bring to their educational experiences. In this course, we also examine disability studies perspectives on education that move our thinking of disability from a medical model focus on cure and remediation to considering disability as it is socially and culturally situated.
What makes the online MAAE program different from similar programs at other institutions?
The program is taught by leading experts in the field – professors with international recognition for their contributions to art education. Likewise, this program is completely online and is designed to be reasonable for students who are currently working full time. Students in our program also have the option of completing a study abroad in the summer for their elective credits. The program includes cutting-edge content and contemporary ideas and research about arts education.
Students' research is integrated throughout the course of the program as students take one hour of research each semester to work on their culminating Master's projects, rather than waiting until the end of the program to start and finish a Master's project. This enables students to reflect on the courses they are taking, what ideas stand out to them as important for their practice, and to construct a project that is a compilation of reflections on how their practice is growing and changing as a result of their experience in the various courses they take. Students also take a research course that focuses on research methods useful to arts educators that engage them in reflecting on their practice and making research-informed changes to strengthen that practice.
What is another unique component?
This program also includes an artmaking course that our students find very valuable and exciting not only to their roles as arts educators, but for how they think of themselves as artists. In this course, teachers engage in exploring the thinking processes involved in making art and engage throughout the semester in applying these ideas to their own artmaking. For example, we investigate the idea and experience of play in the artmaking process. We form a community online, much like we would do in an in-person studio course, sharing and commenting on others' work. Students have opportunities to engage with artmaking approaches and media that may be new but can also be applied to how we approach and work in other traditional media. Students leave this course thinking about artmaking informed by contemporary artistic practices, current thinking about the artmaking process, and new ideas for how to approach studio work with students.
What is the importance and benefit of the art-making focus in this program?
Artmaking involves both philosophy and particular thinking processes. In this program, we view our students not only as arts educators, but as artists. We think about how the ways in which we approach our own artmaking can inform how we teach students who are making art. We explore new ways of thinking about the artmaking process, evolve in our practice as artists, and through this evolution envision new ways of approaching studio-based work with students.
What is your favorite thing about teaching online students?
My favorite thing about working with online students is being able to witness the profound changes that they make to their current teaching practices as a result of the work they do in the online Master of Arts in Art Education program at Ohio State. The students in this program are excited about new ideas and approaches and work to apply those in their current teaching settings. It is such a joy to watch the students grow, to experience their enthusiasm and their renewed passion and excitement about art education.
If you are interested in learning more about the Master of Arts in Art Education program, visit their program webpage.