Meet Your Future Instructor: Barbara Jones Warren, PhD, RN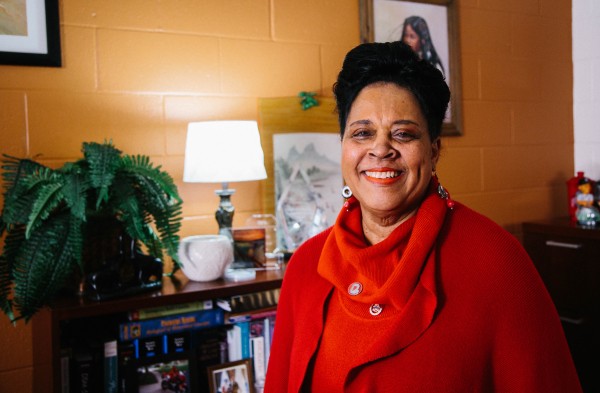 Part of what distinguishes our online programs at The Ohio State University is our focus on faculty. The exceptional instructors who teach our online courses are also teaching in classrooms across campus. These educators are passionate about students and invested in your educational experience.
Barbara Jones Warren, Professor of Clinical Nursing, teaches in our online Master of Science in Nursing program.
Meet your future instructor: 
Talk about the courses you teach at The Ohio State University. 
I teach a combination of primarily online courses. I'm an instructor in the Psychiatric Mental Health Nursing program, and teach courses in neuroscience and across the lifespan. In addition, I also teach an ethics, theoretical, and practice inquiry courses in our Doctor of Nursing Practice program.
Can you discuss how you build your online courses to meet your students' needs?
Well I think the new Canvas platform has been really great and has added additional things, but we have some wonderful IT support here in the college as well as with the general university. We try to make sure we get the most current information into that course, so that means every time you teach it, you need to kind of look at it again and update and do things like that. And making sure it has some sparkle to it, so that students are really interested in the material. That includes a lot of videos, some interactive things, those kind of things, in addition to the knowledge base that's there. 
What's your favorite thing about teaching online?
I think I had mentioned before somewhere along the lines, that I really feel like I get to know the students even better online and I know people kind of go, "Really? How could that happen?" But somehow there seems to be a synergy that develops between the students and between myself and so between the online discussion and those kind of things it really turns out to be a nice interaction process.
In what ways do you encourage your students to expand their learning beyond the classrooms? 
Well beyond the classroom, I always talk about a toolbox. Any of the courses I teach, I keep open so that students can go back and get additional information. I also encourage them to go to conferences like the American Psychiatric Nurses Association. Or, they go to any conference that will beef up their information and their knowledge. It will also give them an opportunity to meet other students and other leaders across the country, which is so important. Those type of collaborations are wonderful.
If a student was hesitant about taking an online program, what would you say to them to convince them to study online? 
Well that happens often, so I always get these emails from students and phone calls that say, "I'm not too sure about this online stuff Dr. Warren." But, I really try to talk with them a little bit more about what it means and that it really is the same. The idea is that that classroom should be the same as the one if we were face-to-face. So I'll say try it, see how it goes for you and you know, if you're not satisfied with it, we'll do something about that, but I've never had anybody say that they didn't want to come back and re-engage. I think that's important. 
Could you elaborate on how you make sure you build opportunities for students to get to know you as an instructor? 
Usually at the beginning part of each of these courses, there's a little page that says introduction to faculty, so I put something in there that talks a little about myself. They, of course, have access to get to things through the college as well. And often it just takes a phone call, or even an email, in which you talk about some things and it works out really well.
Are you interested in continuing your nursing career? Visit our Master of Science in Nursing and Doctor of Nursing Practice program webpages for more information.