From Mother to Student: Finding What's Next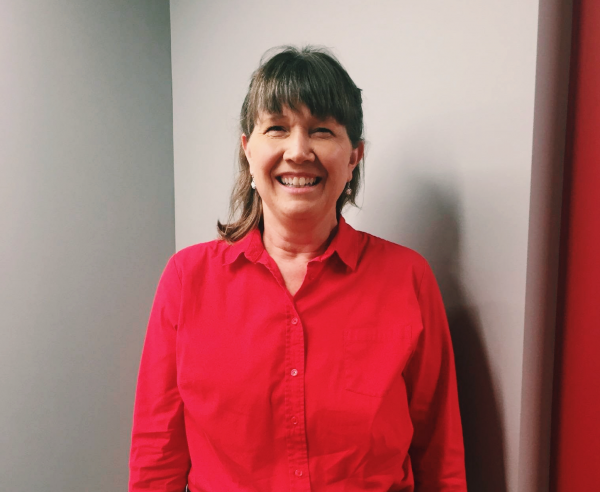 Vicki Simmerman got her bachelor's degree in Agriculture Economics and Rural Sociology in 1981 from The Ohio State University. For nearly 30 years, she was a stay-at-home mother. She loved raising her four children, who all eventually left the nest, went off to college and got jobs.
"While I was raising my children, I pushed them to strive for their goals," Simmerman said. "Once everyone left the house, I looked around and thought maybe I should start taking some of my own advice. And at the same time that I started thinking about this a lot of online educational opportunities were becoming available."
At 57, Vicki started taking classes at a local community college in Toledo, where she and her husband, Joe, lived at the time. She quickly started to build herself up to taking harder classes like Calculus just to see what she could do. She found that she absolutely loved it.
"While I was studying at the community college, I discovered the term 'lifelong learner," Simmerman said. "And, I was like that's what I want to be when I grow up!" 
She continued to look for online learning opportunities, which drew her to several online courses at The Ohio State University. When she saw the 100% online Master of Learning Technologies (MLT) program she decided to take the plunge.
"Since I was still living in Toledo at the time, I knew it wasn't feasible for me to come to campus, so I needed an online option," Simmerman said. "I've never really thought of myself as an educator, but the MLT program was intriguing to me. From my experience raising the kids, I always used to think about how people learn. I was specifically interested in the Khan Academy's statement, 'You Can Learn Anything' – so does that mean 'Can anyone learn anything at any time?'"
When Joe retired from his job, he and Vicki moved back down to Columbus. They live in the Short North, walk everywhere and Vicki has taken on a student employee position at Ohio State's Stores & Receiving helping to develop trainings for employees, thanks to Sherry Smith, who has also helped guide her. 
"I think my entire family is seeing me in a different light," Simmerman said. "I now have a life of my own. In my student job, I'm working on instructional design. You know I didn't even think I was qualified or would like this type of work, but it all relates back to how people learn. You can take technology, put in some different elements, and explore how that helps people learn. It's pretty cool."
The MLT program has not only provided her an opportunity to work as a student employee, but she's gained mentors in both faculty and fellow students. 
"Dr. Ana-Paula Correia, one of the instructors in the MLT program, is just… wow!" Simmerman said. "She's the type of educator who says, 'Yes, you can do it,' and then pushes you a little harder, and guess what – you find out that you can do it and want more of a challenge. I also now have a mentor in a fellow student. Cara North and I met in one of our online courses through a group project. We realized we were both interested in the skills gap and adult learners. When I moved back to Columbus, we met in person and she asked me to present at a conference with her. She's my younger mentor – it's pretty neat."
Although Vicki is just starting her educational journey studying online at Ohio State, she's already seeing it help her in the next phase of her life.
"This online program is not the end, it's just the beginning for me," Simmerman said. "It's unbelievable what can happen. There really are unlimited possibilities." 
Are you ready to start the next phase of your educational journey? Check out all of the online programs offered at Ohio State.