Meet Your Future Instructor: Rachel Kearney, RDH, MS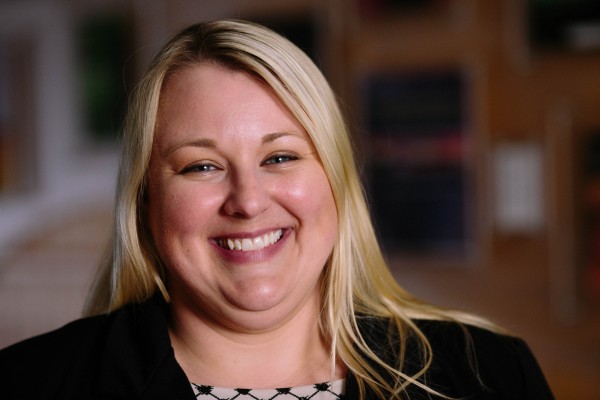 Part of what distinguishes our online programs at The Ohio State University is our focus on faculty. The exceptional instructors who teach our online courses are also teaching in classrooms across campus. These educators are passionate about students and invested in your educational experience.
Rachel Kearney, Associate Professor and Dental Hygiene Graduate Program Director, teaches in our online Master of Dental Hygiene program.
Meet your future instructor: 
What courses do you teach online? 
The courses I teach online are in our Master of Dental Hygiene program, which is a completely distance program. I teach courses in research and educational methodologies.
What's your favorite thing about teaching online? 
My favorite thing about teaching online is actually my ability to communicate with my students and to have a relationship with students who are all across the country. So, whether they live in California or live here in Ohio, I know these students just like they were students in my classroom. I really enjoy being able to develop that relationship with students and watch them grow not only in their knowledge, but in their confidence and in their professional abilities. 
How have you adapted your teaching style for online instruction? 
I've adapted my teaching style from the classroom to an online environment by providing different types of instructions, being very clear to students. I've also had to figure out different ways to communicate with my students. In the classroom, you had the ability to just have conversations in a class, face-to-face. In online, we had to create different ways for us to communicate. In one of our courses, we use some mobile applications in order to message each other and to have that constant communication with not only classmates, but also with the teacher in the course. 
Can you describe how you have made it possible for students to develop a relationship with you and other classmates in your online courses.
One of the things we identified early on in developing a distance program was that we wanted our students to feel connected to the program, we wanted them to feel connected to Ohio State, and we wanted them to feel connected to each other in their cohorts, and also with their faculty. We've done that by incorporating synchronous sessions, where we're all on camera, meeting and discussing the course topics together. We also use a messaging application, so students can send messages to faculty and each other on their phone.
If a student was hesitant about taking an online program, what would you tell them to convince them to try it? 
If a student was hesitant to enroll in an online program, I think I would tell them that they can do this. There is technology, there are faculty who help and support them in being an online student. It's not exactly the same as being a face-to-face student, but that they have a skillset and actually develop an additional skillset by being an online student. They learn to learn online, they learn how to use media, and they learn different types of ways of evaluation that we use in online learning. 
If you are interested in learning more about the Master of Dental Hygiene program, visit their program webpage.