3 Unexpected Things You Can Gain from an Online Degree Program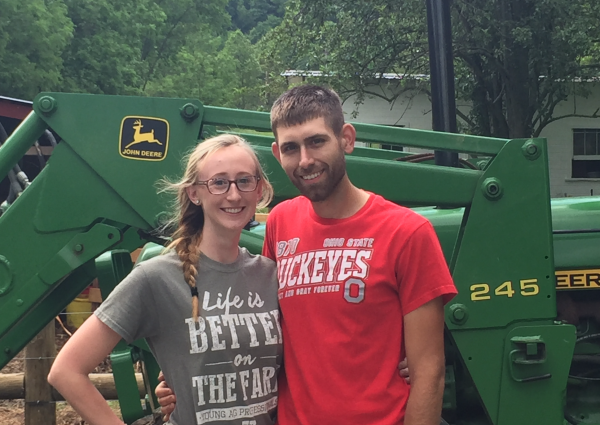 Shana Angel tossed around the idea of going back to school for a while. She struggled to decide if she should enroll in a master's program that aligned with her undergraduate degree in Agribusiness and Applied Economics or go down a different path. When she came across The Ohio State University's online Master of Science in Agricultural and Extension Education, she made up her mind to do something a little different.
She was nervous about learning online; Would she miss the traditional classroom experience and relationship building aspect of being face-to-face? Between her full-time job as a grain merchandiser, owning a small farm, strong community involvement, and running a blog, did she have time to fit her degree in? 
Angel expected to learn and gain knowledge in her master's program, but at the completion of her first year she's been surprised at a few unexpected things she's taken away from the program.
1. Untapped Capacity
"I realized that I have the capacity to do more than I thought I could. This program has helped me maximize my time management skills, it's helped me stay organized, because frankly I have to in order to get everything done. It's pushed me to be better at getting things done, in general. Between my full-time job, running the farm, studying for my master's, and all my hobbies, I've realized sometimes you just have to get stuff done." 
2. Realizing the Strength of Your Support System
"I have a best friend who is going through a traditional graduate program at Ohio State, and that has been such a huge help to me. We talk almost every day. It's great to be able to have someone to talk to who can understand what I'm going through. I didn't realize how valuable this would be to me. Also, my husband has been so supportive. He went through veterinary school, so he understands the value of a higher-level degree. But, he also understands the commitment and work it takes to be successful. It's been amazing to have my support system cheer me on as I pursue my master's degree."
3. Professional Growth (but, not just in your career)
"I chose a master's degree that is different from my career, which is really exciting and really terrifying at the same time. However, I've been amazed to see how my master's program helps me in both my merchandising and farming career. In my current job, I'm responsible for helping farmers understand their markets. I planned an educational event, where I curated speakers and held a class to help farmers get a deeper understanding on how to make a profit on their farms. The things I've learned in my classes helped me make that program a success and evaluate the program. My courses have also helped me on our farm. I've learned about new ways that we can reach out and help people understand what is that we do on the farm through non-formal learning type experiences."
Are you ready to see what unexpected things you can learn from an online program at Ohio State? Explore our online program offerings.