Proctoring 101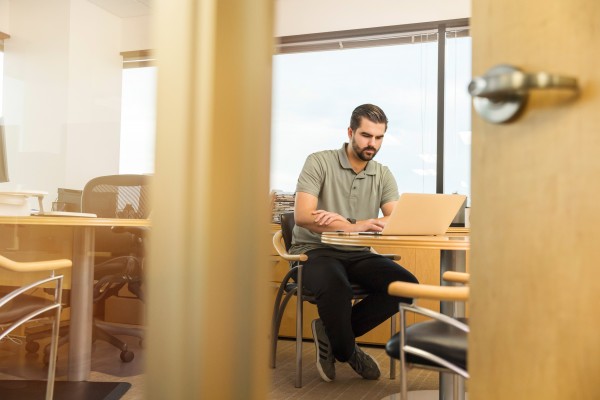 As an online student, you will receive the same valuable education as those who are on the ground. Ohio State takes action to ensure the academic integrity of online programs during every step of your Buckeye experience. 
One of the ways academic integrity is ensured is through developing and endorsing proctoring solutions for assessments and examinations.
Proctoring may seem overwhelming and uncomfortable (A human watching your every move while you take an important test? Not ideal.), but it isn't as scary as it sounds. Solutions endorsed by Ohio State are easy to use and are as non-invasive as possible to ensure you ace your exam without feeling anxious about a stranger staring at you. And an added bonus? Testing times can be picked around your schedule so you have time to focus on doing well.
Ohio State's proctoring solutions include:
On-Campus in the Student Testing Center
The Student Testing Center in the Student Academic Services Building is an option for students on or near the Columbus campus to take exams in a proctored environment.
Online Proctoring
Proctorio is an online proctoring solution that is fully integrated into CarmenCanvas. The software enables the instructor to record exam audio and access webcam and screen recordings for review afterword. Additionally, algorithms are used to identify potential academic misconduct and efficiently review the relevant recording segments.
Proctored Locations Off-Campus
Ohio State is a member of the Consortium of College Testing Centers, which has 355 institutional members across multiple countries and offers students the opportunity to take exams in a physical proctored environment. Students can find a member location by visiting the Consortium of College Testing Centers website.
Ohio State Regional Campuses
Ohio State Lima, Mansfield, Marion and Newark are all available to proctor exams, although processes vary by location. Visit the ODEE Resource Center for more information.
Ohio State Extension Office Locations
The Clark County and Southeast Region Office locations are all available to proctor exams, although processes vary by location. Details can be found at the ODEE Resource Center.
Certified Proctors
Local human resource representatives, librarians and similar individuals have the potential to be used as proctors. Students can work with their instructors to identify suitable proctors and proctoring environments. These proctors and situations must be proposed on an individual basis by students and accepted on an individual basis by instructors. Adequate time must be allowed for instructor approval.
To learn more about proctoring and how to keep the integrity of your Ohio State Online degree intact, visit the Office of Distance Education and eLearning website.