Proctoring 101
As an online student, you will receive the same valuable education as those who are on-the-ground. The Ohio State University is taking action to ensure the academic integrity of our online programs during every step of your Buckeye experience.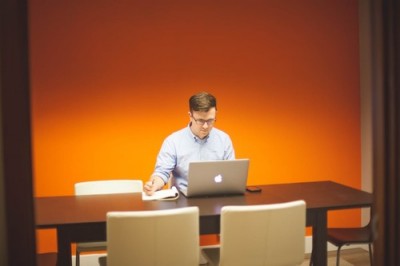 One of the ways we ensure academic integrity is through developing and endorsing proctoring solutions for assessments and examinations.
Proctoring may seem overwhelming and uncomfortable (a human watching your every move while you take an 
important test? Not ideal), but it isn't as scary as it sounds. Ohio State endorsed solutions are easy to use and are as non-invasive as possible to ensure you ace your exam without feeling anxious about a stranger staring at you. And an added bonus? Testing times can be picked around your schedule so you have time to focus on doing well.
Ohio State endorsed proctoring solutions include:
On-Campus in the Student Testing Center
The Student Testing Center in the Student Academic Services Building is an option for students on or near the Columbus campus to take exams in a proctored environment.
Proctored Locations Off-Campus
If neither on-campus nor online proctoring options meet your needs, you have the option to use an authorized third-party testing center in your area. Ohio State is a member of the Consortium of College Testing Centers, which has 355 institutional members across multiple countries that offers students the opportunity to take exams in a physical proctored environment. Students can find a member location by visiting the Consortium of College Testing Centers website.
Online Proctoring
Our distance education team is piloting online proctoring tools to offer Ohio State students and faculty the option to securely proctor an exam within the Carmen interface. With this option your exam can be securely proctored no matter the exam location.
While online proctoring is still under examination, some online instructors may choose to use a proctoring service. Students must be 18 years or older to use this service, and a fee must be paid on a per exam basis by the student, program, or department. To learn more about proctoring and how to keep the integrity of your Ohio State Online degree intact, visit the Online Programs page on the Office of Distance Education and eLearning website.