Meet Your Future Instructor: Clayton Funk
Our online programs provide a flexible, convenient academic environment for our students, which will help you balance work, family and life responsibilities while obtaining a quality education. One of the distinguishing factors of online programs at Ohio State is that our world-class faculty teaching across campus are the same faculty teaching in our online courses.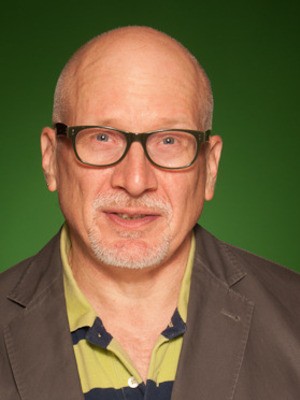 Clayton Funk is a Senior Lecturer in Ohio State's Department of Arts Administration, Education and Policy. He teaches the 'Technology and Digital Texts' course in our online Master of Art Education degree program. Hear more about his course and how he works to keep his online students engaged: 
What courses do you teach in the online Master of Art Education degree program?
I teach AAEP 7606, Technology and Digital Texts. This course is an exploration of applications of digital technologies in eLearning, the administrative work of teaching, course design, all within the scope of cultural influences in social media, identity construction, and the effects of the digital divide in gender, race, and class. 
What is your approach to teaching your online courses?
The delivery of this course is online and learning is accomplished through various modes of collaboration, social exchange, readings and video media, field work, and online presentation. Assessment includes peer-review and live small group critiques.
How do you make your online classroom engaging for students?
I seek to engage students with multimodal forms of learning and interaction in an online environment. This includes live online discussions in small groups of approximately 5 students and collaboration on Google Docs (presentations, papers, etc.). Students are also encouraged to create video responses and/or written summary in response to learning prompts. 
What learning outcomes can students expect to take away from this degree program?
Students will not only learn how to use web resources and software to make their work easier, I will go one step further and ask them to use digital tools to find solutions to new problems that emerge in their classrooms. Moreover, they will learn new multimodal possibilities of teaching online just by being taught that way in this course. 
What advice do you have for students who are nervous about online learning?
Students should be reassured that everyone begins the course at some level and that there is no such formula as "one-size-fits-all" in this class. I have found, in teaching this course over the years, that the more students work with digital technologies in applications to the art and science of learning and teaching they already know well, they will become more comfortable with not only using it in classrooms, but also in course design to enhance pedagogy and identity development, and hopefully social growth in their students.
Are you ready to start learning online from Ohio State's world-renowned faculty? Fill out our online form to learn more about a specific program.