Calculating Your Cost to Credential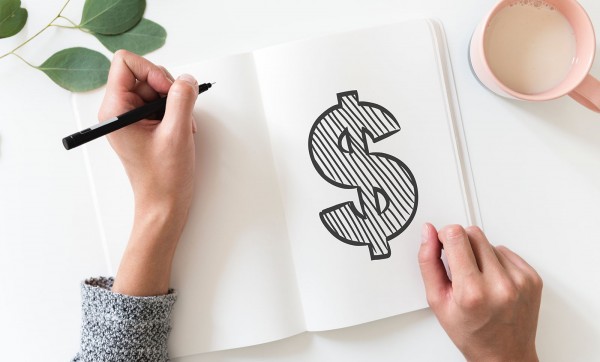 Students considering Ohio State should know the total cost of the degree program as an important factor in making a sound decision. Knowing the cost of your program will help you make important financial plans, estimate your student loan needs and find a program that will be a valuable investment.
There are a lot of questions you can ask to help gather information about a credential's total at Ohio State. This will help you determine a proper budget, so you can have control over how much you borrow and have to pay back.  
First, let's start with how many courses/credits does this program require to complete the degree?
When searching for the number of courses to degree completion, it's always a good rule of thumb to start on the program's webpage. You can usually find this under "curriculum" on most program pages.
Some programs have specialties or tracks that influence the number of course/credits that you have to earn. For example, the Master of Science in Nursing program has four different specialty tracks. Each track requires a different number of courses to complete the specialization. The Family Nurse Practitioner track requires 12 courses, while the Clinical Nurse Leader track requires 10 courses. The extra two courses in the Family Nurse Practitioner track will contribute to the cost total costs.
From there, what can you fit into your schedule?
Going back to school is already overwhelming especially if you've been out of school for a long time. Consider your current schedule with your job, extracurricular activities and social events that you have going on in your life. Is it feasible for you to become a full-time student? It might not be best for your schedule and that's okay. Part-time options are available for students who want to take one to two courses a semester.
Enrollment status is based on how many courses/credits you want to take a semester. Generally, a course is about three credit hours. This status will determine how long it will take you to complete the program, which affects the total cost of your credential.
Not sure of your enrollment status? Check out the University Registrar Policies page on how many credit hours constitutes a part-time student versus a full-time student per semester.
Next, what is the cost of this credential?
All Ohio State Online programs, including degree completion programs, will be found under the University Registrar's Continuing Student Tuition and Fee page. From there, you will find your program, and open up the table.
*Note that there are some fees that you will not have to pay such as the COTA Bus Service fee, recreational fee, student union facility fee and student activity fee. If you are not a resident of Ohio, there is a $5 non-resident fee along with a distance learning fee for online programs.
The number of credits/courses you plan on taking a semester will influence the total cost of your degree.
Lastly, what aid is available to you?
Remember the sticker price you've calculated does not include aid. The most common way to apply for aid is through the Free Application for Federal Student Aid (FAFSA). If you are an Ohio resident who is eligible for the Pell Grant, Ohio State will cover the cost of your tuition and mandatory fees. Scholarships and grants can be found in many places. Check with the college where your online program is housed. Each college will have resources for you to apply to aid that will help lower your cost to credential.
So, what is your estimated total cost to complete this program?
Though costs may change during your time enrolled in the program, this estimate will give you a sense of what to expect. To compute your total cost, consider the answers to the questions you researched above. Depending on your program, track and number of semesters to completion, add together the administrative and program costs. Once you have an estimate of total cost, you can consider your options for paying for your education. The university's Student Financial Aid website will be a great place to explore in more depth.
For more information on calculating the cost to your credential, contact the Registrar's office at buckeyelink@osu.edu. To see how much an online program from Ohio State will cost you, visit our Tuition and Fees page.